Home / News & Events / Series
New features of the Shrine of the Holy Innocents aid the healing of those who have suffered the loss of a child.
Each morning in the softly lit oratory adjacent to the Prayerline's office, Blanche would take her position in the front pew, left side.
The Marians renewed their vows and consecrated the National Shrine, the Marian Helpers Center, and all of Eden Hill to the Immaculate Conception.
We've got photos and inspiration — from the National Shrine of The Divine Mercy's closing Mass for the Jubilee Year of Mercy.
The closing is not the "end of Divine Mercy." It may be the closing of a special opportunity, but Divine Mercy remains.
The broken heart finds a home — After choosing a man over God 50 years ago, Barbara has finally made it home to the Catholic Church.
Mary Leads Couple to Mercy - After hearing about the Divine Mercy Message from MOMM, "we knew," Luis said, "that we needed to spread the message of Divine Mercy in any way we could!"
What does her message mean for us? The daylong celebration of the "secretary of Divine Mercy" made it pretty clear.
"I am just a mom with a burning love for Jesus and our holy Mother Mary."
Even the greatest evil is not absolute evil. Only God and His goodness can be absolute.
The following is the latest in our "Pilgrims Progress" series. Meet Jennifer Millet.
"I'm not supposed to be here ... and now I give back."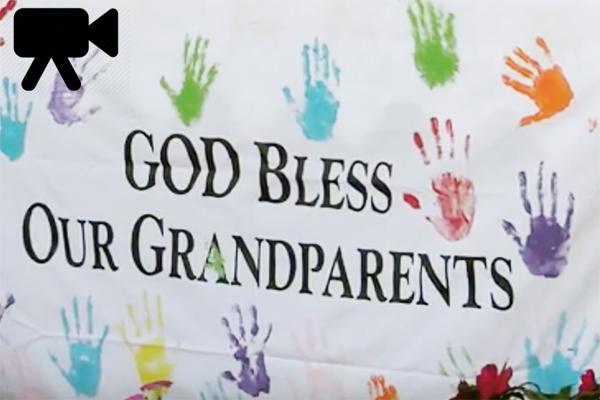 Grandparents, it's time to get radical!
They are taking to heart words from Pope Francis.
A cradle Catholic, she strayed until she found her way back into a confessional.
First Page | Previous Page | Next Page | Last Page