Home / Spirituality of the Immaculate Heart /
When we pray the Rosary, we follow the example of Our Lady.
The Heart of Mary, then, is where all her children find a home.
The marriage of the Person of the Holy Spirit and the person of Mary is enacted in her heart.
Blessed Elizabeth of the Trinity, a young French Carmelite who died in 1906, felt the truth of the divine indwelling profoundly.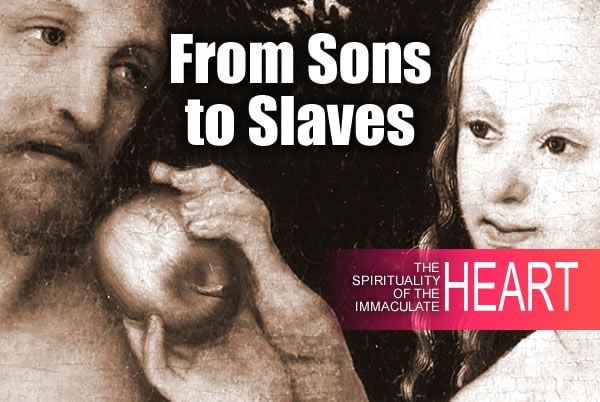 Adam and Eve lost eternal life for themselves and their descendants — until a very special descendant of theirs would come to redeem the world.
It is through Baptism that sanctifying grace, or the indwelling of the Blessed Trinity in the hearts of believers, is ordinarily restored.
When our souls are raised from spiritual death, they regain a share in eternal life.
In the Eucharist, God Almighty comes physically, sacramentally, to us.
God is spectacularly generous to us, giving us the greatest of all possible gifts: Himself.
The saints and doctors have laid out a road map for us to walk called the "three ages of the interior life."
She is the mother of all who are converted, love the Lord, obey His commandments, and bear witness to Jesus, her Son.
When we've become holy, then God dwells within us, with us, now and forever, and nothing can take him away.