Come to Mercy Lenten Series
MARCH 31 — How does looking upon Him lead us to life?
MARCH 30 — Two adultery stories from the Bible have a lot in common.
MARCH 29 — Our Lord told St. Faustina where the greatest miracles take place.
MARCH 28 — What's the cost for seeking the truth?
MARCH 27 — Why the prideful couldn't accept Jesus.
MARCH 26 — There's power in this prayer.
MARCH 25 — Does the Annunciation interrupt the themes for Lent? Hardly!
MARCH 24 — In the man's years of sickness, nobody helped him to reach the healing waters.
MARCH 23 — The official who walked miles to see Jesus faced yet another challenge.
MARCH 22 — Appearances can fool us. What's the remedy?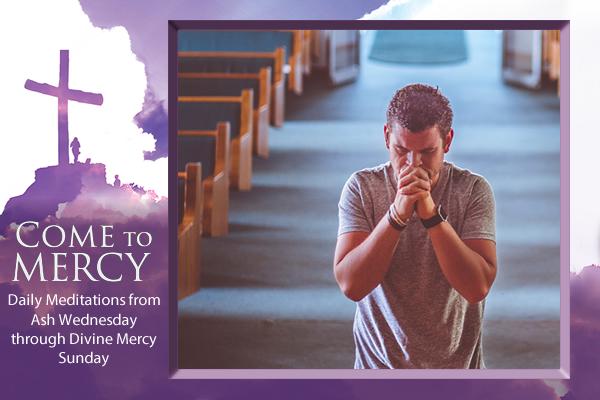 MARCH 21 — The humble tax collector is bold in his own way.
MARCH 20 — There's more to faith than merely knowing about it.
MARCH 19 — It's the Feast of St. Joseph. See how many ways this man of action was a lifesaver.
MARCH 18 — You have a duty to teach by word or example.
MARCH 17 — The Hebrews knew the symbolism of the number seven. How does it add up for us?
Next Page | Last Page