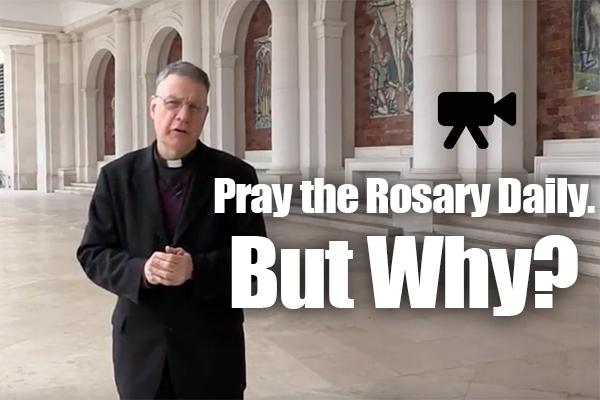 100 Years of Fatima - Fr. Joe Roesch, MIC, Episode 6
Father Joe Roesch, MIC, the Marian Fathers' vicar general, shares the reasoning behind Our Lady of Fatima's most urgent request.


Join Marian Helpers from around the world in a global circle of prayer, each one of us doing our part to bring peace to the world by answering Our Lady's powerful plea to pray the Rosary daily. Sign up.

Visit marian.org/Fatima.