Home / News & Events /
Marian seminarian Br. Jeff has a special message for our Marian Helpers.
How about a lesson on Adam and Eve and the ABCs of mercy? Class is in session with Father Chris Alar, MIC, spiritual director of Friends of Mercy.
On the 32nd anniversary of the ordination of the Marian Fathers' provincial superior of the United States and Argentina, we found this from our archives.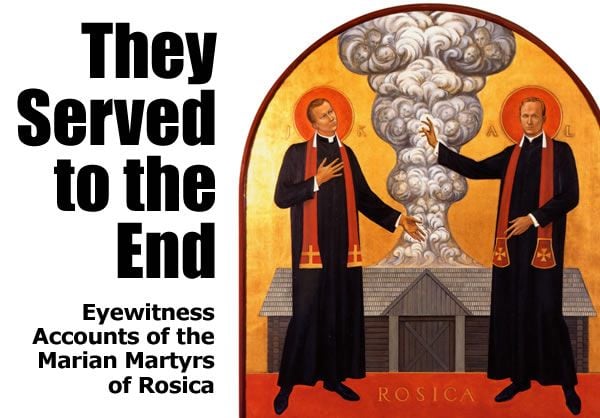 Most of the people huddled in the church didn't understand what the Nazis were saying. But they knew it would probably be their last dawn.
Let's talk about love — about infinite love, the love that transcends the temporal, that's beyond mere feelings and desires.
Mankind needs to be stabilized. What is the solution? Father Andy Davy, MIC, has the answer.
Father Michael Baker, MIC, is the newest Marian to be ordained a priest. A woman who inspired him in his vocation is one whom many of us know and love.
On the Feast Day of St. Stanislaus Papczynski, founder of the Marian Fathers of the Immaculate Conception, Provincial Superior the Very Rev. Fr. Kaz Chwalek, MIC, gave a homily on the life and witness of this dear saint.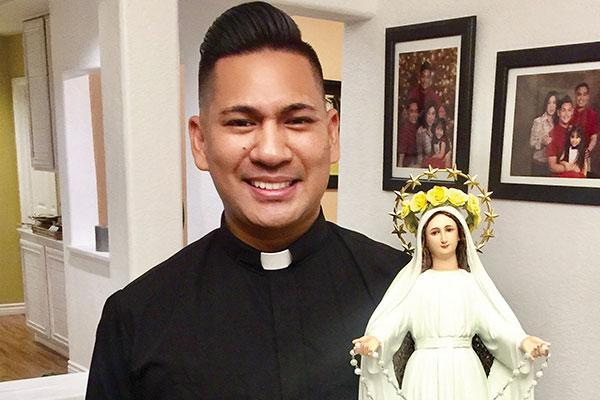 He asked the Blessed Virgin Mary for a sign if he should join the Marian Fathers. She more than delivered in a most peculiar way. Read the vocation story of Br. Michael, MIC.
Drawn to the Marian Fathers' love for Mary Immaculate, devotion to the souls in Purgatory, and mission of promoting Divine Mercy, Matthew Holladay took the final step in his long vocational journey.
First Page | Previous Page | Next Page | Last Page