Home / News & Events /
The perpetual profession of vows, also known as making perpetual or final vows, is the last step in joining a religious congregation. Two Marian brothers will take that "last step" on Aug. 13 with the Marians: Br. Jason Lewis, MIC, and Br. Ruben Veloz, MIC.
Effective July 29, 2022, Fr. Chris Alar, MIC, succeeds Fr. Kazimierz Chwalek, MIC, as Provincial Superior of the Blessed Virgin Mary, Mother of Mercy Province in the United States, which is headquartered at the National Shrine of The Divine Mercy.
By doing as Our Lady asks, we can help take these thorns out of her Immaculate Heart and assist her in bringing into the world what it most desperately needs: Jesus, the Divine Mercy.
Marlene Schlecht from Kenosha, Wisconsin, passed away at the age of 64. She was a long-time Marian Helper, and a dedicated and devoted supporter of the Marian Fathers.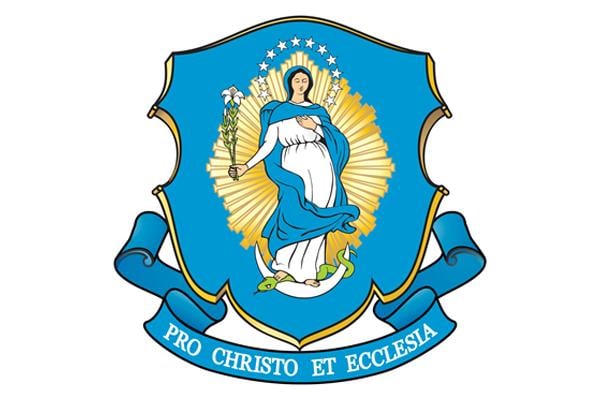 Fr. Gaitley will be entering parish ministry in Wisconsin.
Brother Stephen J.'s recommendation for the best way to celebrate the Feast of Mary, Mother of the Church on Jun. 6, is this: Begin your 33-day preparation to consecrate yourself to Mary, or renew that consecration with some special act of devotion.
A Marian writes of the Blessed Mother, to whose service he has dedicated his life.
Today the Church honors St. Stanislaus Papczynski, the founder of the Marians. What do he and St. Faustina have in common? A lot!
The Creator, our Savior, awaits us in the tabernacle in every parish in the world. Do we love Him there? Do we visit Him there? Father Andy Davy, MIC, summons us to love the Eucharistic Lord in this latest poem.
"Amen, I say to you, unless you turn and become like children, you will not enter the kingdom of heaven" (Mt 18:3). Father Andy Davy, MIC, explores that insight in his latest poem.
Next Page | Last Page