Who is Mary and why does she matter? Theologian and author Dr. Robert... Read more
$14.95
Buy Now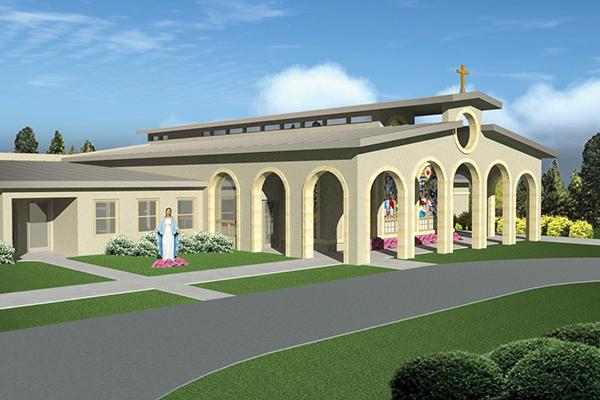 A House of Studies Takes Shape in Ohio
By Terry Peloquin (Jun 16, 2018)
No doubt, it's a blessed problem — a full house at the Marian House of Studies due to an historic increase in vocations. Yet, it's a problem just the same.

But thanks to the generous support of Marian Helpers, the Marians have a solution.

In the spring of 2016, we made an Urgent Appeal for funds to help us respond to the space crunch in Steubenville, Ohio, where
the Marians' yearlong postulancy program takes place (and where other Marians in formation continue their philosophical and theological studies). Thanks to your commitment to our Congregation and the future priests of the Church, that appeal has raised about $1.6 million to date.

With it, we were blessed to purchase a 22,182-square-foot former elementary school and begin extensive renovations to transform it into a new Marian House of Studies.

Because of continued blessings from our Lord in the number of new vocations, we recently had to modify the design to add more space. As a result, we need an additional $2 million to complete the project.

The Marians have more than 35 men in various stages of formation in the United States.

"God has been blessing us with an unprecedented number of vocations, and with the support of Marian Helpers, we are able to make major headway in meeting our growing needs," said the Very Rev. Kaz Chwalek, MIC, the Marians' provincial superior.

Once renovations are complete, the building will house Marian priests and seminarians who currently live in two nearby residences, all within the neighborhood of Franciscan University. The Marians will sell those two buildings after their move into the new building, slated for the summer of 2019.

Plans for the 49-year-old building include creating 40 bedrooms, several offices, classroom space, a library and conference room, dining area, kitchen, recreation room, and chapel. Here's where the renovation work now stands:

 •  Much of the infrastructure (plumbing, framing, and electric) has been updated to meet building code.
 •  19 bedrooms have been completed and given "conditional occupancy" by town officials.
 •  Work has begun on the library conference room.
 •  Work has begun on framing for the kitchen, classroom, dining area, and a temporary chapel.
 •  The exterior no longer resembles the former brick school building. It now has an EIFS (Exterior Insulation and Finish System) covering, with a mortar-colored base, as is used in most new buildings.
 • A deteriorated gymnasium/auditorium has been removed to make way for a courtyard.

We're grateful to all our Marian Helpers who helped fund this project. Please pray for the renovations and for all our Marian seminarians. If you find it in your heart to make a financial contribution to our Marian House of Studies, please visit marian.org/studies or call 1-800-462-7426