The Diary of Saint Maria Faustina Kowalska: Divine Mercy in My Soul is... Read more
$29.95
Buy Now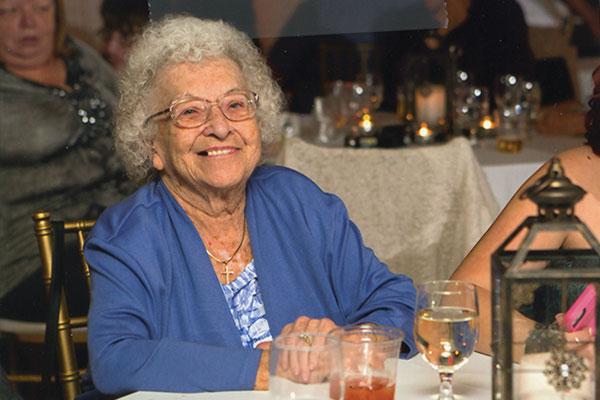 A 'Surprise' Phone Call
We recently received a call here at the Marian Helpers Center from a woman who wanted us to know her birth name and how thankful she is for it.

"Helena Kowalska," she announced.

Sound familiar? She shares the same birth name as a certain famous saint. That particular Helena Kowalska, born on Aug. 25, 1905, in the tiny Polish village of Glogowiec, received the religious name Sr. Maria Faustina of the Most Blessed Sacrament on April 30, 1926. Turns out that 13 months after that name change, the world was blessed with another Helena Kowalska — the one on the other end of the phone — who came into the world in the small town of Linden, New Jersey.

This Helena Kowalska eventually had "Serden" appended to her birth name by means of marriage. She's now 91. She has a pacemaker. She's on oxygen "24/7." She has some aches and pains — "but what are you going to do? I'm 91!" She still does her own cooking.

She and her husband, Burman, live in Surprise, Arizona, nearly 6,000 miles away from Leszno, Poland, birthplace of Francis Kowalski — her father — who would name his daughter "Helena" long before the world would know of that other Helena Kowalska.

By the way, her father's birthday, Oct. 22, is now St. John Paul II's feast day. "Some say he resembled our St. John Paul II," Francis Kowalski's daughter tells us.

So, is she related to St. Faustina or what?

"I don't know, but I often wonder" she tells us. "I keep saying to St. Faustina: 'If there's any blood flowing between us, then you know it and I don't.'"

We asked her what advice she would give to the world? "Hmm," she says. It can be summed up thusly: Trust in God and His saints.

"Anyway," Helena Kowalska Serden tells us before hanging up, "I just wanted you to know that I feel very blessed that my birth name is the same as St. Faustina's, and every night I pray to her, thanking her for helping me to be who I am at the age of 91. I'm feeling pretty good for my age."