Who is Mary and why does she matter? Theologian and author Dr. Robert... Read more
$14.95
Buy Now
Photo: Felix Carroll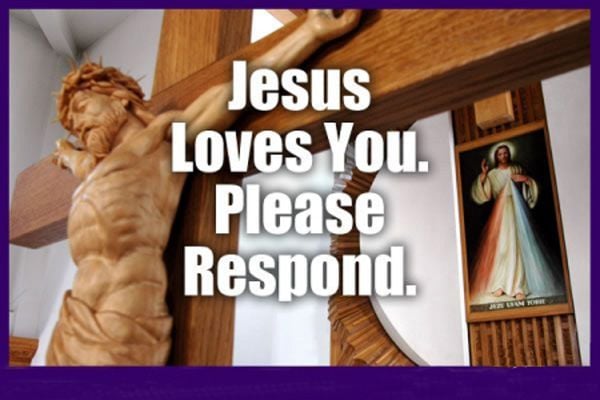 Happy Easter!
If you were raised with Christ, seek what is above, where Christ is seated at the right hand of God.
— Colossians 3:1

Happy Easter!

The knowledge that the Father wants to raise each of us up with Christ gives us great cause for rejoicing, but it doesn't give us a magic wand. God is inviting us to a banquet of eternal life, but it's an R.S.V.P. invitation. We have to respond.

What kind of response? Holiness. God loves us and wants us to be with Him forever. But, in order to be with Him, we have to become like Him, because nothing unholy can enter the presence of God.

Scripture makes this very clear: "Strive for peace with everyone, and for that holiness without which no one will see the Lord" (Heb 12:14). "Be holy; for I, the Lord, your God, am holy" (Lev 20:7).

If you're thinking that this sounds like an impossible command, you're right. There's no way you and I can make ourselves holy. But God can. Popular speaker Babsie Bleasdell explains it this way: "Responsibility is my response to God's ability. My weakness is no deterrent to His grace. All He needs is my 'yes.' " In responding to God, these three steps can get you started:


1. Recognize that "good enough" is not good enough, but that you are called to be a saint.
2. Make this your most important goal, acquiring what Pope John Paul II called "a genuine longing for holiness."
3. Take every opportunity to receive grace, especially through the Sacraments of Reconciliation and the Eucharist.


If you long for holiness above all else and rely on God's grace, He will fill you with the gift of His own life to heal you of sin and make you holy (see Catechism, 1999).

Lord, I believe that You are calling me to be holy, and I say "yes" to that call. Help me to long for holiness and cooperate with Your grace, so that I may become like You and live in Your presence forever. Amen. Alleluia!