Photo: Felix Carroll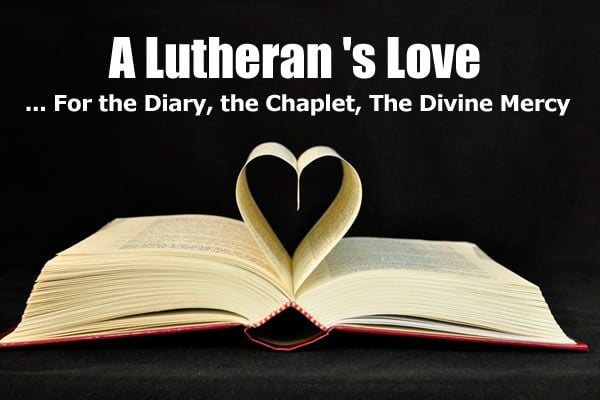 One Reader Writes ...
EDITOR'S NOTE: The following is an email from a reader of our website:

I am not a Catholic, so if you want to just delete this email, it is OK. I would really like to tell you about something that happened to me a number of years ago (before I knew about St. Faustina).

Though I'm a Lutheran, I went to Holy Mass every day on my way home from work. My own church didn't have daily services. I'd park myself over on the side of the church where they didn't even turn on the lights as a rule, and after Mass I would usually just slip out the side door.

I, of course, knew I couldn't go up to the altar [during Holy Communion], still, on this particular day, I was longing for Jesus so much. Here's what happened: The Bread and Wine came to me — for real — inside my mouth as I was watching everybody else approach the altar.

I was frozen to the kneeler, weeping with joy. I could not have spoken my name if you had asked me. Mass finished, and everybody left except me. I was just overcome by the presence of the Lord. I wept and wept. After a time, the priest returned, and he was quite surprised to find me there. When I told him why I was weeping, we wept together.

I continue to remain in my own [Lutheran] church, but have followed very closely the writings of St. Faustina. If I understand it all correctly, a person can have a "Communion of Desire." I believe I had that very thing. I have been close to Jesus ever since.

I pray the Divine Mercy Chaplet as often as I can, since it keeps me focused on Christ. I continue to speak out in my own way about the "realness" of Christ and how He gives me life through "Communion."

I love the Divine Mercy very much.

Bless you all for the work you do and for your dedication to Jesus.

I wish you the peace of Christ,

Linda B.

For an excellent essay that touches upon "spiritual communion," read Dr. Robert Stackpole's Divine Mercy and People of Other Faiths.