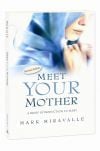 "I'm so grateful that Dr. Mark Miravalle wrote thi... Read more
$12.95
Buy Now
Our Lady Visits Lourdes
By Marc Massery (Feb 11, 2018)
This is the fourth article in a series on approved apparitions of the Blessed Virgin Mary. The Feast of Our Lady of Lourdes is Feb. 11.

In 1858, Mary, the Immaculate Conception, appeared to a poor 14-year-old girl, Bernadette Soubirous, in Lourdes, France.

On a cold February day, Bernadette went to collect firewood with her sister and a neighbor near the River Gave. Bernadette's two companions crossed the water ahead of her. As Bernadette took off her stockings to wade across, she heard a great wind. Strangely, nothing swayed except the branches around a nearby grotto called Massabielle.

Suddenly, a golden cloud enveloped the grotto. There, surrounded by a soft light, appeared the most beautiful woman Bernadette had ever seen. The woman was dressed in a white gown and wore a blue sash. She had a Rosary draped over her arm, and yellow roses were lying at her feet. Bernadette rubbed her eyes in disbelief. Full of fear, she took out her Rosary beads and started to pray.

Peace enveloped her as she watched the beautiful woman following along on her own Rosary beads. After the Rosary, the mysterious woman smiled and suddenly disappeared.

Bernadette told her companions what she had seen. When Bernadette's mother heard the story, she thought that her daughter was telling tales.

The following Sunday, Bernadette returned to the grotto full of hope and saw the beautiful woman once again. Though Bernadette's companions could not see anything themselves, they were amazed by Bernadette's change in appearance during each apparition. Bernadette would stare, transfixed in ecstasy at the heavenly visitor, unconscious to the world around her.

Finally, during the third apparition, the woman spoke to Bernadette, asking her to come to the grotto for the next 15 days in a row.

Bernadette did as she was instructed, and soon word spread about these strange occurrences. Hundreds and eventually thousands of people accompanied Bernadette as she returned to the grotto every day to converse with this mysterious woman.

Throughout these apparitions, the woman implored Bernadette to do penance and to pray for the conversion of sinners.

During one encounter, the woman asked Bernadette to drink from a nearby fountain. Not seeing a spring, Bernadette went to drink from the river. But the woman instructed her to dig in the floor of the grotto. After Bernadette dug for a short while, a small spring surfaced.

Upon their 16th meeting, the woman revealed her identity to Bernadette, saying, "I am the Immaculate Conception." Bernadette did not know what this meant at the time. The dogma of the Immaculate Conception had only been defined four years earlier by Pope Blessed Pius IX.

In 1862, Pope Blessed Pius IX authorized the veneration of the Blessed Virgin Mary in Lourdes. Today, more than 3 million pilgrims visit Lourdes every year to bathe in the healing waters flowing from the spring that Bernadette discovered, with thousands reporting miraculous cures.