"How can you still be Catholic?" Cradle... Read more
$14.95
Buy Now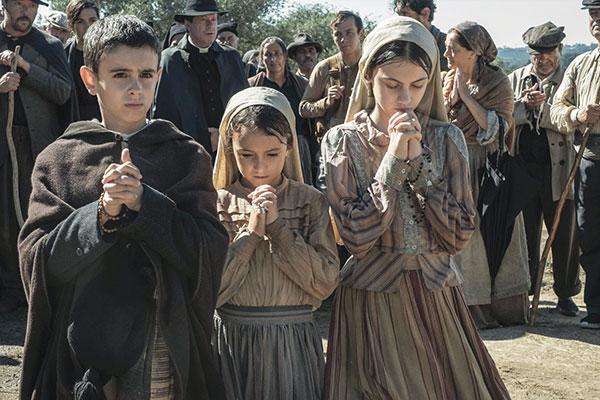 'The Best Catholic Movie Since the Passion of The Christ'
We recently spoke with Dick Lyles, host of the "Catholic Business Hour" on EWTN and producer of the new movie "Fatima," which opens in theaters nationwide on Aug. 14.

What inspired you to produce this movie?
We had just started Origin Entertainment, and we were looking for stories that reflected the good, the true, and the beautiful, but true courage, too. Someone at the time suggested that we take the Fatima story [and make it into a movie]. We said, "This is perfect." We looked at what had been done. "Can we do better and be more meaningful and have more of an impact?"

What did you know about Our Lady of Fatima before filming this movie?
I'm a cradle Catholic so I've known about Fatima my whole life, but I mostly only knew the basics. The only representation I had before of what the [three shepherd children] went through was the Warner Bros. Film "The Miracle of Our Lady of Fatima." The other thing I didn't realize before was the context in which everything occurred. All this happened in the middle of World War I and when Portugal was undergoing a civil war. I didn't realize the impact those events had on creating a culture of fear among the Fatima residents. That made it difficult for people to accept what the children were saying.

What does this Fatima movie do that others don't?
There are a couple things that make this movie different. Let me just start with production values. The script is stunning. The cinematography is great. The soundtrack is at a level none of the other movies have achieved. When you see this movie, you're going to be blown away. The production values, the acting, everything is amazing about this movie. It's the best Catholic movie since "The Passion of The Christ," and it is every bit as good.

The other thing that is incredible is how real it seems. We wanted people to leave the theater saying, "Wow! I can see how that could have happened," rather than leaving the theater and saying, "I don't think that could
have happened."

We tell the story through the eyes of Lucia, the oldest of the three shepherd children. Stephanie Gil, the actress who plays Lucia, knocks it out of the park. She's a phenomenal little actress. You will cry when you see her performance.

What did you learn during the making of this movie?
Where do you start? I learned that if you really believe the story is true, then you ought to be praying the Rosary every day. We didn't before working on this project.

What do you hope viewers will walk away with?
There are going to be several different kinds of viewers. Fatima devotees are going to go away inspired, reinforced with a deeper appreciation of what the shepherd children went through and hopefully have a deeper appreciation of the fact that this story needs to go to the world.

People who are nominal Catholics and know a little are going to come away knowing a lot more. I think it's moving everybody, no matter what level of belief, closer to God and to a deeper appreciation of the Blessed Virgin Mary.

Will it be on DVD?
Yes, at some point in time. But we are hoping for a long run in theaters. It'll open in more than 1,000 theatres across the country. What we need to do is encourage people to go opening weekend on [Aug. 14]. If we have a really good turnout, that will make a huge difference.