"In You Did It to Me, Fr. Michael Gaitley [MIC] has a genius for bringing... Read more
$14.95
Buy Now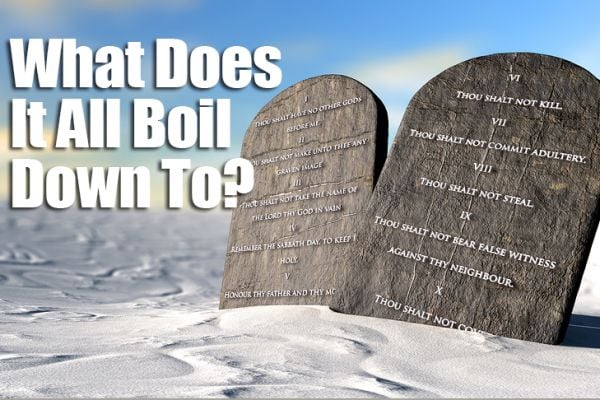 Where There's 'His Will', There's a Way
By Joan Lamar (Feb 1, 2016)
One of the best things about my job is I have the opportunity to attend Mass every day at the Marian Helpers Center here in Stockbridge, Massachusetts. And, besides receiving the Eucharist and hearing God's Word spoken, I get to hear some great homilies.

At Mass the other day, Fr. Chris Alar, MIC, the director of the Association of Marian Helpers, spoke in his homily about the laws of God. He said, for the Jews, there were 600 or so laws they had to obey in order to live by the faith. Then, on Mount Sinai, the Lord gave Moses the Ten Commandments, which the Israelites were called to follow in order to live holy lives. Jesus then essentially summarized the Ten Commandments with two commands, "Love God and love your neighbor as yourself," Fr. Chris said. "Which can really be boiled down to one commandment, 'Do the will of God.'"

Father Chris explained that doing the will of the Father in your life incorporates all the commandments.

Of course, I had to ponder that after Mass. And, I thought, "What if I am not doing the will of God in my life? What if I have missed His will for my life?" But, as I prayed about it, the Lord told me that there is no "one" thing that He is asking me to do, only that I would love Him and love the ones who He has entrusted to me.

In other words, through this one command — to do His will — the Lord is telling us to order things properly. This means putting God first. And then, after God, put the well-being of others first. Then all other things will fall into place as God intends. Things like your job, your home, your place in this world. But if your relationship with God and your relationships with those He has entrusted to you are not center stage, the externalities do not matter.

But so much of our focus in this life, especially as Americans, is on those externalities such as career or where we are going to settle. No job can fully encompass the will of God for our lives. Nor are our homes or material possessions the entire will of God for us. They may be part of God's plan for our lives, but what we do, where we work and live, do not solely consist of the entirety of His will for us. In fact, they probably do not matter as much as we think they do.

Rather, it is our lived relationship with God and with our loved ones that bring about the Kingdom of God on earth. And bringing about the Kingdom of God on earth, through our relationships, is His will for our lives. The Lord wants to help us do His will by giving us grace through the Sacraments. He wants us to come to Him every day in prayer and ask for the grace to do His will that day. It's as simple as that.

Thank God for Fr. Chris and all the Marians for helping us ponder these truths and keep it all in perspective.

Joan Lamar is a writer and editor in the Editorial Department of the Marian Helpers Center in Stockbridge, Massachusetts.