Home / News / From Ashes to Mercy Lenten Devotional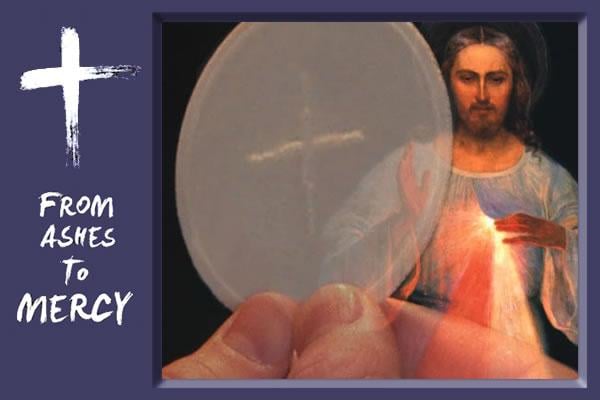 Celebrate the Feast of Divine Mercy!
"Go into the whole world and proclaim the Gospel to every creature."
Jesus gives his disciples a dramatic lesson in trust.
The disciples see that it is truly Jesus. Now, they have a mission.
The men recognized their Teacher at this moment.
A weeping Mary Magdalene doesn't recognize the Risen Jesus until this happens.
Peter and the disciples are spreading the good news … while others try to squelch it.
He has won our salvation! He has conquered death!
"Let there be light."
Remember the Lord's Passion.
"I have given you a model to follow."
"Amen, I say to you, one of you will betray me."
Let grace wash away failures and weaknesses.
Testifying to Jesus' miracle put this man in danger.
Sing God's praise!
Next Page | Last Page