For a while, artist Mallory Hurley of Pittsburgh, Pennsylvania, didn't paint. Then the Blessed Virgin Mary intervened, giving her the spark that set in motion Mallory's career in painting holy images.
Crafting your own Rosaries is fun, cheap, and easy, according to one Rosary warrior, David Samsell, of Moscow, Pennsylvania. He has made almost 40,000 Rosaries and will likely inspire you to want to make your own, too.
Mary wasn't one of the Twelve Apostles. Nor was she martyred. So why does she deserve the titles Queen of Apostles and Queen of Martyrs?
Between stitching quilts, crafting Rosaries, dancing the polka, and picking carrots fresh from the garden, as a little girl, Anne Gardon of Peshtigo, Wisconsin, learned from her aunt and uncle the valuable gift of faith.
I would find myself struggling to persevere in the very prayer that had helped me to receive so many graces.
What does Scripture say about St. Michael in relation to the Blessed Virgin Mary? How did a young Jewish girl from Nazareth become the Queen of Angels, Queen of Patriarchs, and Queen Prophets? Father Donald Calloway, MIC, explains.
Theresa Bonapartis helped develop a ministry for women healing from abortion called "Entering Canaan." Learn about the inexplicable details that led her to call Our Lady of Czestochowa, also known as the Black Madonna, the patroness of her ministry
When was the earliest recorded Marian apparition? Which Marian apparition should people know more about? Was Russia actually consecrated to the Immaculate Heart of Mary? Apparition expert Michael O'Neill explains.
He worked with popular channels like MTV, VH1, and Discovery. Then he had a reversion to his Catholic faith and focused all his energy on the New Evangelization. Read the story of Mario Costabile.
How does the Church decide if a purported Marian apparition is inauthentic? What does it mean for the Church when a Marian apparition is deemed authentic?
On Saturday, Aug. 3, the National Shrine of The Divine Mercy hosted the annual Encuentro Latino festival. Find out how this annual festival testifies to the power of Divine Mercy and the intercession of Our Lady.
Why might we want to seek comfort from the Blessed Virgin Mary when we sin or when something bad happens to us? Could Mary's intercession be so powerful that it can change the course of modern history?
Why is the Blessed Mother called Gate of Heaven? Morning Star? Health of the Sick? Father Donald Calloway, MIC, explains.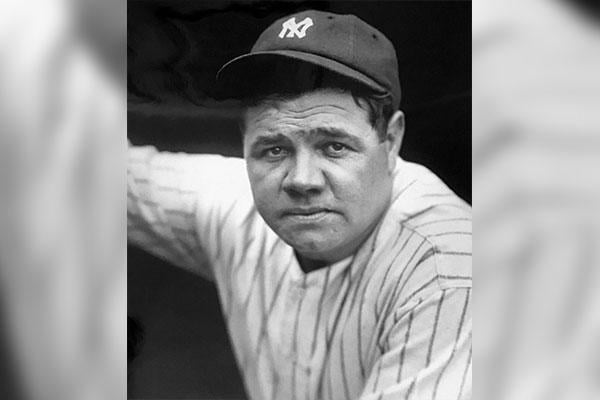 You know him as the Great Bambino, the greatest baseball player of all time. But you might not know that his death involves a Miraculous Medal and a powerful reversion to his Catholic faith. Learn the story about the Babe's late reversion here.
Next Page | Last Page