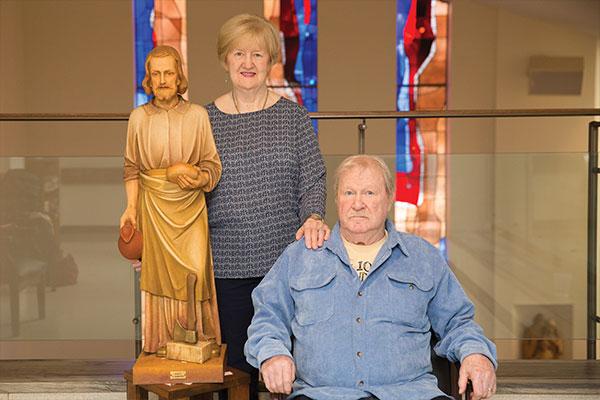 As we prepare to celebrate the Feast of St. Joseph, one Marian Helper shares how the Patron of the Universal Church provided healing at a time when things seemed quite shattered.
By all accounts, nothing was remarkable about Lucia and her cousins Francisco and Jacinta before the heavens opened to them.
The Blessed Virgin Mary has one key virtue that helps to form every other natural virtue. She can help us have this virtue, too. What is it?
John Ford of Sapulpa, Oklahoma, had been away from the Catholic Church for 45 years. Then he read the autobiography of Fr. Donald Calloway, MIC, No Turning Back: A Witness to Mercy. He came back to the faith, and brought his wife, Sheila, with him. Read the full story.
On this Feast Day of Our Lady of Lourdes, Fr. Joe shares how you can visit the grotto in Lourdes every day.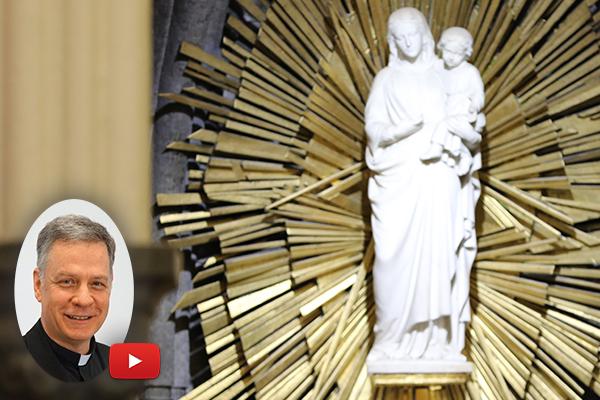 Father Joseph Roesch, MIC, shares with us from Lourdes how Jesus and Mary always work together when Mary has an apparition on earth.
What did Our Lady ask of St. Bernadette when she appeared in the Grotto of Lourdes? Father Joe continues our virtual Marian pilgrimage.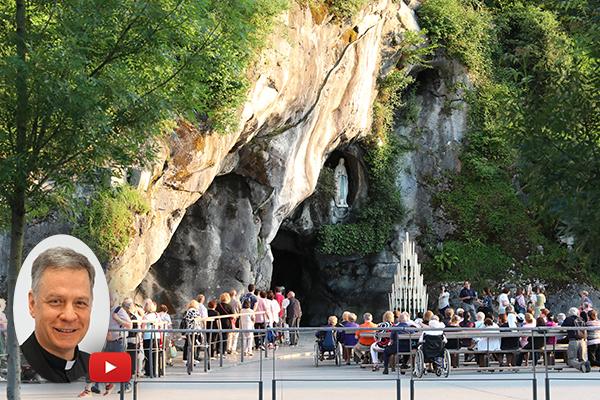 Father Joseph Roesch, MIC, continues our virtual pilgrimage through France in Lourdes. Learn about this special place where Our Lady appeared to St. Bernadette in 1858.
Why is the heart of St. Vincent de Paul kept near where Our Lady appeared to St. Catherine Laboure? Father Joe Roesch, MIC, explains!
Heavy hitters Pope St. John Paul II, St. Maximillian Kolbe, St. Edith Stein, and Fr. Joseph Kentenich developed this branch of theological study. Learn how theological anthropology and the person of Mary help us understand who we are as men and women.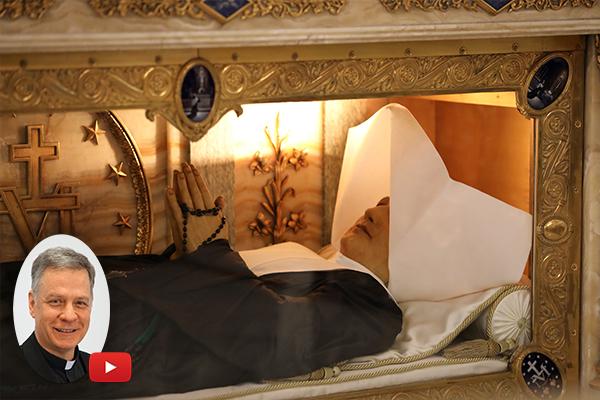 Father Joseph Roesch, MIC, shares the account of the apparition of Our Lady to St. Catherine Laboure in 1830.
Our Lady of Fatima predicted that if men did not refrain from offending God, a strange light would illuminate the night sky as a sign of God's impending punishment. It appeared across Europe in 1938, and Herman Carvalho remembers seeing it.
Why is the Blessed Virgin Mary the best person to turn to when we have a problem? How can we call her "the Mother of Our Creator"? Did Jesus look like Mary? Father Donald Calloway, MIC, has the answers.
Before Seamus Kettner gave up on God, he decided to try praying the Rosary. And his life was never the same. Find out how the Blessed Mother revealed the power of God to a 20-something-year-old college student.
The Very Rev. Fr. Joseph Roesch, MIC, takes us on a Marian pilgrimage through France. We begin in Paris at the Shrine of the Miraculous Medal where St. Catherine LaBoure received the devotion of the Miraculous Medal in 1830.
Next Page | Last Page