What's the significance behind the Blessed Virgin Mary's title "Mystical Rose?" What does Mary have to do with a Monstrance? Father Donald Calloway, MIC, is here to tell you.
May 1, the Feast of St. Joseph the Worker, provides a perfect opportunity for the Holy Souls Sodality to reflect upon our work in bringing souls to Heaven and to reexamine the degree to which we infuse our daily tasks with dignity, using St. Joseph as our model.
Once you start reading 10 Wonders of the Rosary, you won't be able to put it down. In this interview, Fr. Donald Calloway, MIC, explains why he wrote the book and what he hopes you'll get out of it.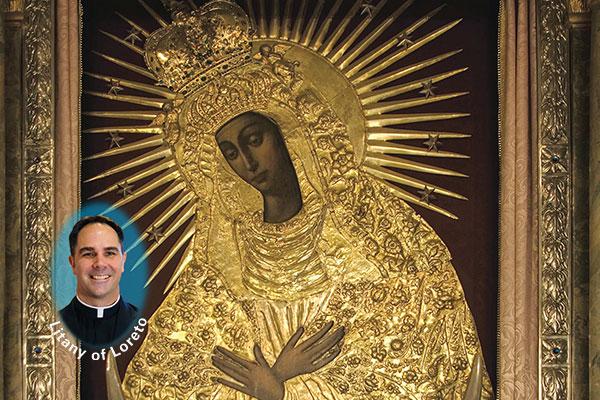 If Mary lived so closely with Jesus, did she really need to have faith? Does Mary embody God's mercy, justice, or both? Find out answers to these questions and more.
Doctors told Louise Fecteau that her newborn didn't stand a chance at living a normal life and that she ought to simply let her child die. See how this mother's relentless trust in the Lord saved her daughter's life.
Her brother died twice. Once under a bridge by himself and the second time surrounded by his loving family, anointed by a priest, and under the protection of the Blessed Virgin Mary. Here's what happened.
Why is the Blessed Virgin Mary the most potent creature ever created? How come she makes Satan so angry? Find out from Fr. Donald Calloway, MIC, as he continues to unpack the Litany of Loreto.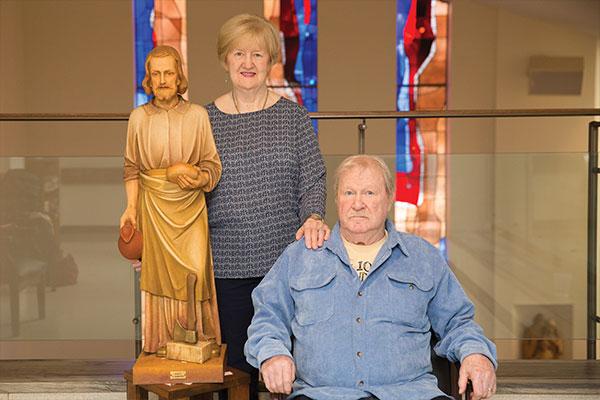 As we prepare to celebrate the Feast of St. Joseph, one Marian Helper shares how the Patron of the Universal Church provided healing at a time when things seemed quite shattered.
By all accounts, nothing was remarkable about Lucia and her cousins Francisco and Jacinta before the heavens opened to them.
The Blessed Virgin Mary has one key virtue that helps to form every other natural virtue. She can help us have this virtue, too. What is it?
John Ford of Sapulpa, Oklahoma, had been away from the Catholic Church for 45 years. Then he read the autobiography of Fr. Donald Calloway, MIC, No Turning Back: A Witness to Mercy. He came back to the faith, and brought his wife, Sheila, with him. Read the full story.
On this Feast Day of Our Lady of Lourdes, Fr. Joe shares how you can visit the grotto in Lourdes every day.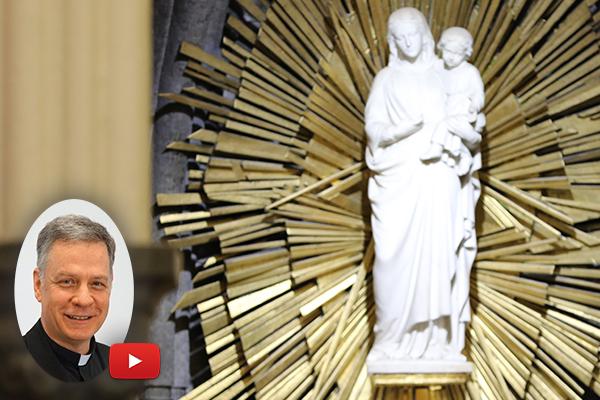 Father Joseph Roesch, MIC, shares with us from Lourdes how Jesus and Mary always work together when Mary has an apparition on earth.
What did Our Lady ask of St. Bernadette when she appeared in the Grotto of Lourdes? Father Joe continues our virtual Marian pilgrimage.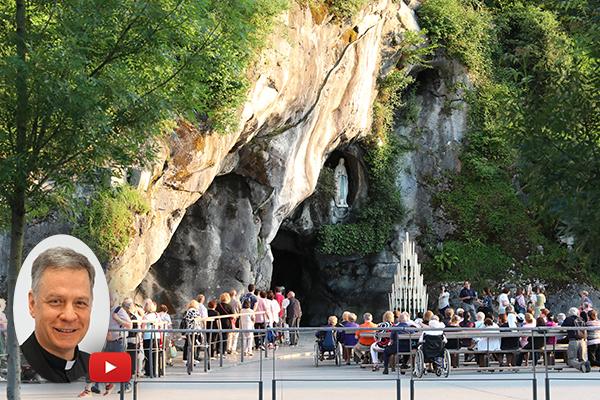 Father Joseph Roesch, MIC, continues our virtual pilgrimage through France in Lourdes. Learn about this special place where Our Lady appeared to St. Bernadette in 1858.
Next Page | Last Page