Marian seminarian Br. Jeff has a special message for our Marian Helpers.
On the 32nd anniversary of the ordination of the Marian Fathers' provincial superior of the United States and Argentina, we found this from our archives.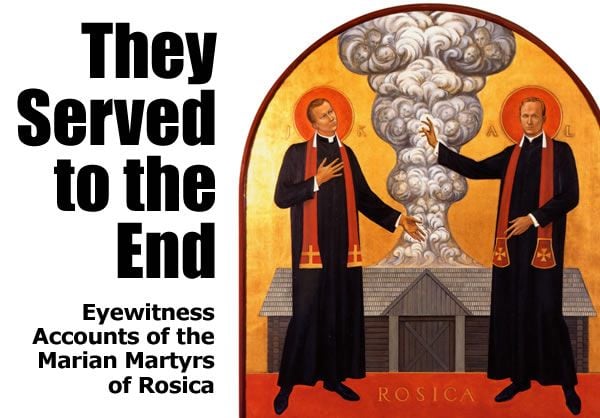 Most of the people huddled in the church didn't understand what the Nazis were saying. But they knew it would probably be their last dawn.
On the Feast Day of St. Stanislaus Papczynski, founder of the Marian Fathers of the Immaculate Conception, Provincial Superior the Very Rev. Fr. Kaz Chwalek, MIC, gave a homily on the life and witness of this dear saint.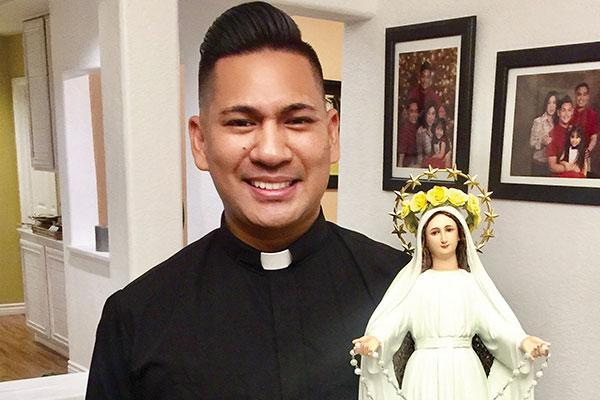 He asked the Blessed Virgin Mary for a sign if he should join the Marian Fathers. She more than delivered in a most peculiar way. Read the vocation story of Br. Michael, MIC.
First, he abused marijuana. Then LSD. Finally, Jesus Christ and the Immaculate Virgin Mary changed his life. Read about the conversion and calling of Fr. David Gunter, MIC.
As we observe the annual World Day of Prayer for Vocations, how can we help our brothers and sisters in Christ follow God's call to the priesthood and religious life?
Once you start reading 10 Wonders of the Rosary, you won't be able to put it down. In this interview, Fr. Donald Calloway, MIC, explains why he wrote the book and what he hopes you'll get out of it.
Brother Stephen, MIC, was unsure about his vocation. Then he consecrated himself to the Blessed Virgin Mary using Fr. Michael Gaitley's book 33 Days to Morning Glory. The result? He received a call almost too good to be true.
Brother David, MIC, made his faith his own as a teenager when he started going to Mass by himself. Find out what led him to discern the priesthood, join the Marian Fathers, and come to understand the importance the grace of the Immaculate Conception.
We would like to share with you an important message from Fr. Donald Calloway, MIC, about his upcoming Consecration to St. Joseph.
Why is the Blessed Virgin Mary the most potent creature ever created? How come she makes Satan so angry? Find out from Fr. Donald Calloway, MIC, as he continues to unpack the Litany of Loreto.
Find out what Fr. Donald Calloway, MIC, had to say about the Blessed Virgin Mary to thousands of youth at SEEK2019.
Bishop Elliot Thomas, retired bishop of the U.S. Virgin Islands, recently passed away. Marian Fr. Jim McCormack shares about this faithful servant.
How can we help get Marian Renovator Blessed George Matulaitis-Matulewicz canonized? Read more to find out.
Next Page | Last Page