Home / News & Events / Marian Helpers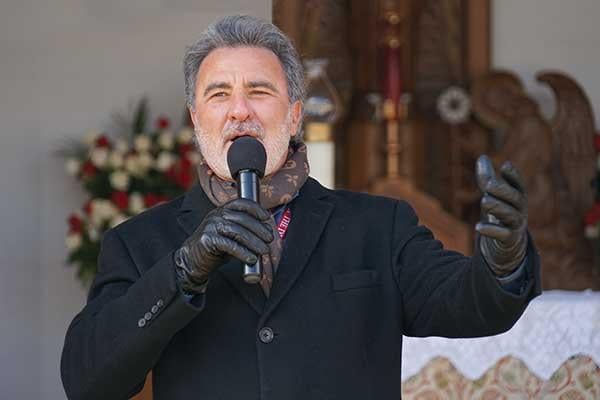 He was miraculously healed through the Chaplet of Divine Mercy and has since kept his word to dedicate his life to spreading the news of Christ's promises made to the world through St. Faustina
"I encountered Jesus in that course," Rosa said. "I realized how much I was offending God by our unmarried union."
With these strong words, I was confronted with a request I had to take seriously. I knew I had to say "yes."
The National Shrine of The Divine Mercy was briefly closed to pilgrims but open for the ages for two days this spring with the filming of a new Divine Mercy Chaplet that will soon be aired daily on EWTN.
A Miraculous Conception — Ecuador native Ruth Arias has seen it all within her own family: miraculous healings, powerful conversions, and the birth of a child when all hope seemed lost.
Hug the Cross — On this day, I was wishing for a piece of driftwood to take home. None were in sight except a big log I walked past. Then came the fourth Sorrowful Mystery.
So Many Reasons to Pray — Our Lord made it clear to me: The world needs us to turn to Him in trust.
The Gospel Symphony — Learn how following rules leads us to experience the most beauty and the greatest sense of freedom.
The Grace of Divine Mercy Sunday — I looked at her and said good morning. I asked her if she slept well. She said, "Neil, I want to go to Confession."
Find out about how corporate executives on the floor of the New York Stock Exchanged learned about the intercessory power of the Blessed Virgin Mary.
A Beam of Light Leads to a Worldwide Java Jolt — As Tom Jastermsky likes to say, "Sometimes a small cup of coffee can make a big difference."
'All I Wanted Was to Be a Priest' — The rector of the school, a Catholic priest, asked him, "If you become a doctor, who will become a priest in your diocese?"
30-Minute Rosary Miracle — A member of our Thirteenth of the Month Club sent in the following story, which tells about one of the fastest responses to a Rosary intention you'll ever read.
People from her village had already been shot. Still, relying on the intercession of St. Joseph, Mare Zgombic decided to try to convince the soldiers to release her husband.
Longtime Marian Helper Joanne Clough passed into eternal life on March 8, 2018. The Marian Fathers extend their heartfelt prayers and gratitude to Joanne and Ken.
Next Page | Last Page