Home / News & Events / Divine Mercy
Finding Fruit that Satisfies — See what you need to do to receive the fruits of the Holy Spirit and experience the fullness of Divine Mercy.
Help Wanted: In Need of God's Mercy — Dave, a member of our Divine Mercy prayer group, had a problem. His son had recently lost his job and was without health insurance. He needed a good job — fast.
So Many Reasons to Pray — Our Lord made it clear to me: The world needs us to turn to Him in trust.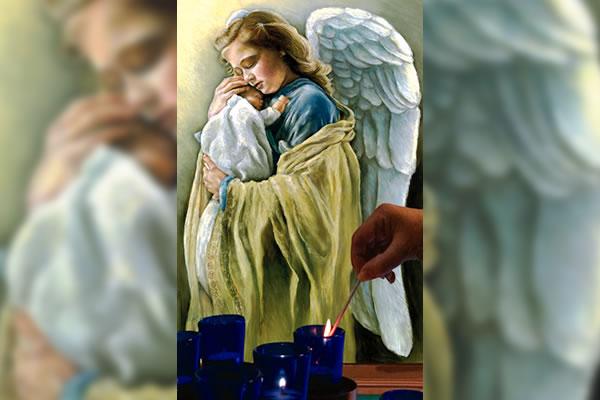 Healing After Miscarriage — The time around Mother's Day can be difficult for women who have lost a baby. Here are words of comfort.
Colours of Fire by Gosia Brykczynska — We have a new blessed in the Church who was a nurse! Learn about Bl. Hanna Chrzanowska and a new book on her life by the postulator for her cause for canonization, Gosia Brykczynska.
Scripture Study: The Ascension of the Lord — Learn about the meaning behind the second Glorious Mystery.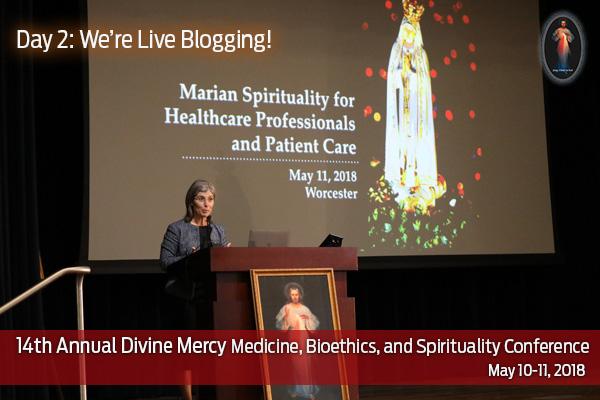 Divine Mercy Medicine, Bioethics, and Spirituality Conference — Day 2 — We are live blogging the Conference and posting videos from the day's presentations.
Ask Fr. Thaddaeus — The spiritual director of Friends of Mercy answers questions from club members.
14th Annual Divine Mercy Medicine, Bioethics and Spirituality Conference — Day 1 — We're live-blogging from the conference!
It's Time to Talk — A new Marian Press book shows how mercy and truth go together when confronting the issue of homosexuality.
Soak It Up — The other day, Ann D'Arcy spilled a substantial amount of milk. It got her thinking.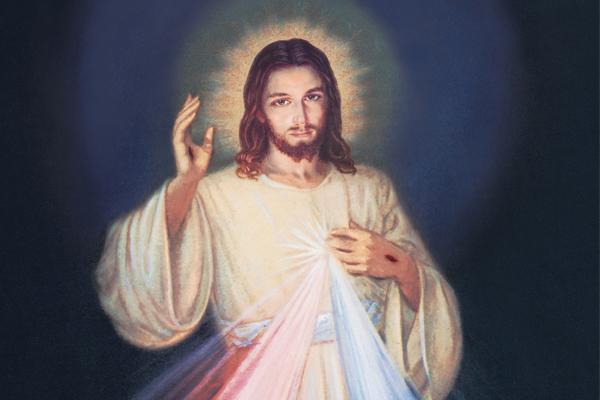 Streams of Mercy, Part 1: The Gaze of Mercy — We begin a new monthly series from our Friends of Mercy newsletter on themes and virtues presented by our Lord in the Diary of Saint Maria Faustina Kowalska. This month we reflect on the "Gaze of Mercy."
Feast of Sts. Philip and James, May 3 — Why do they share a feast day? And how did their deaths give witness to the Gospel?
The Grace of Divine Mercy Sunday — I looked at her and said good morning. I asked her if she slept well. She said, "Neil, I want to go to Confession."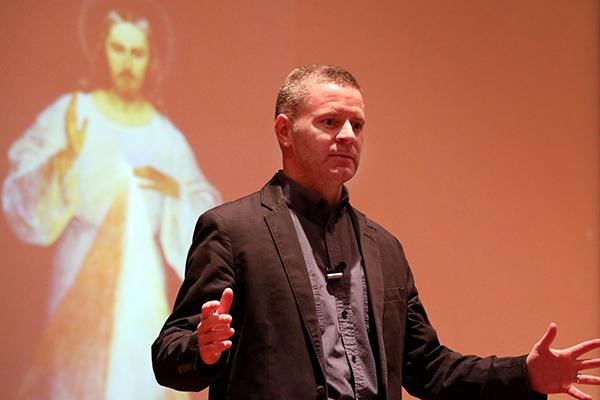 The Divine Mercy Chaplet Charts the Course — Read about the 13th Annual Divine Mercy Conference held in Bronx, New York, and find out how the Chaplet played an essential role in Christopher West's first date with his wife.
First Page | Previous Page | Next Page | Last Page