Why did the Blessed Virgin Mary suffer more than anyone else? Find out in this article.
Just after leaving the hospital with her newborn, Louise Fecteau had to turn around, walk back in, and identify the body of her eldest child. But God had graces in store.
"In the confessional it became apparent that she knew things that no one under normal circumstances could know about," says Fr. Seraphim.
A new feature-length docudrama about Divine Mercy called "Love & Mercy" is planned for a worldwide release this Divine Mercy Sunday, April 28. We sat down with the director and producer Michael Kondrat, to learn more about this special project.
Saint Thomas Aquinas, whose feast day we celebrated on Jan. 28, explains how Divine Mercy and Divine Justice coincide.
Saint Thomas Aquinas, whose feast day we celebrate Jan. 28, is one of the great doctors of the Church. The following is the first of a two-part series on the saint who best describes what "mercy" means.
The Divine Mercy Image makes a grand appearance at the annual March for Life.
Even with good nourishment, we cannot become healthy until the poison has been removed from the body.
Father Gabriel Cillo, MIC, shares how God's mercy surrounds us, and is within us, in many awesome ways.
This year marks the 30-year anniversary of our Friends of Mercy club. Learn about this amazing history and the milestones we have seen in the message and devotion of Divine Mercy over these past three decades.
God reached into Fr. Gabriel's life as a young adult and brought him forth into God's mercy and love.
So what exactly is happiness, and how can we find it? We're pleased to present the first in our new series on happiness in Christian living.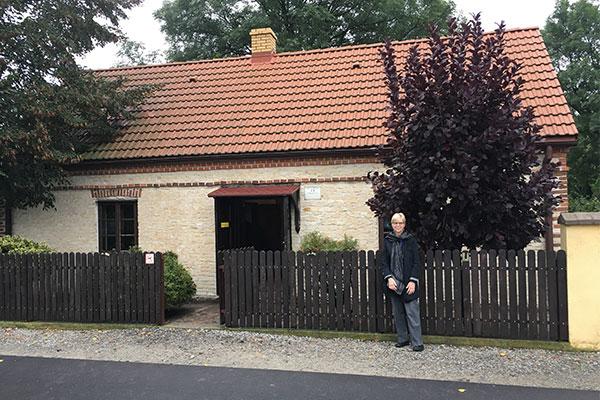 EWTN TV host and author Donna-Marie Cooper O'Boyle shares with us how we can spend each week of this year with St. Faustina.
When St. Faustina decided to finally answer the Lord's call, she traveled to Warsaw without a plan beyond that. How did the Lord provide?
What's the one thing can drives Jesus' presence out from our souls? Read to find out.
First Page | Previous Page | Next Page | Last Page