Home / News & Events / Mary Immaculate
In Mary, the Mother of God, Jesus has given us a mother who surpasses all others.
"We must remember that the Church Fathers placed great emphasis on the veneration of Mary as the Mother of God."
It's fascinating that one person can have so many titles, but how else could we grasp the aspects of Our Lady merely by her given name?
How can we consecrate ourselves to Our Lady. Here are three easy steps. Really.
Just because we see a cup and call it a "chalice" or a saucer and know it's a "paten," it doesn't mean we're close to grasping Mystery.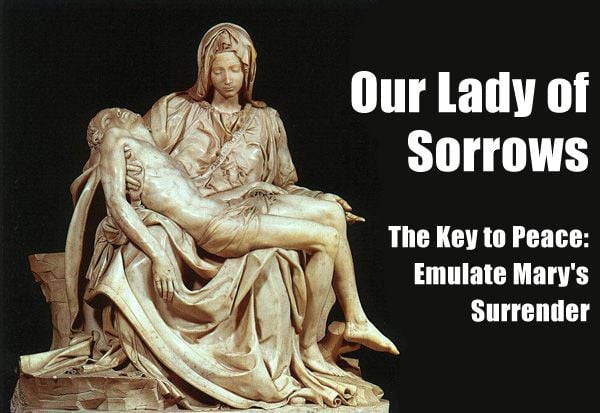 To celebrate the Feast of Our Lady of Sorrows Sept. 15, we look at how Our Sorrowful Mother shows us how to benefit from life's unavoidable pain.
The Feast of the Assumption of the Blessed Virgin Mary is Aug. 15. Next to Jesus Himself, Mary is our greatest intercessor before the Father's throne.
Years later, when I studied to be in full communion with the Catholic Church, I became aware that I didn't have any spiritual understanding of her.
The Immaculate Conception is a sign of hope — and proof that God has the last word.
The Rosary is not a talisman. It's not a cure for all ills. Rather, it is a prayer to help people come to the precious experience of contemplation.
The word "epiphany" means manifestation and alternately, a sudden insight or revelation. What does it mean to us, as sons and daughters of Mary?
As we consider Mary's submission to God's plan for her, we find that in the Diary of St. Faustina, the Lord expressed similar views on our need to trust completely in His will.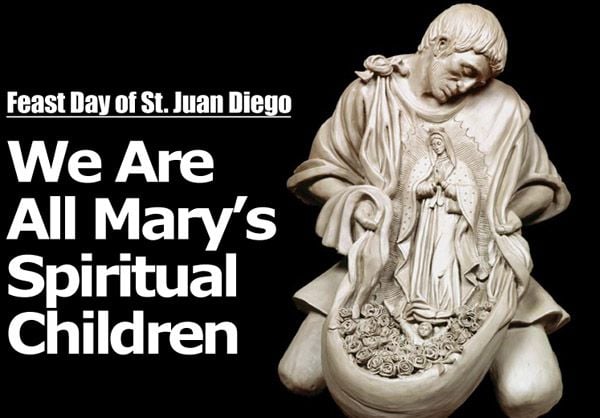 We need such virtues because, as the Gospels say, "the kingdom of heaven suffers violence" as a result of evil in the world (Mt 11:12).
October marks a month-long celebration of the definitive "Mary prayer."
Pope Benedict delivers a message of mercy in Lourdes, France, on the 150th anniversary of the Marian apparitions.
First Page | Previous Page | Next Page | Last Page