Home / News & Events / Marian Helpers
Like Mercy Congress witness Kellie Ross, we are all called to spread mercy in North America and beyond. It takes one word: "Yes."
Within those cubicles, those aren't operators standing by to take your order; they are intercessors standing by to take your prayer petition.
As if God wanted me to know for sure that it was His will for us to help Frank, the phone in my office rang. "It's Frank's mother," I was told.
A brief time helping another department brings a writer face-to-face with a Marian Helper's sacrifice.
As a sign of its commitment to its new mission in the Philippines, the Marians made history on May 21.
His goal was to be a millionaire. Read the riches-to-rags-to-spiritual-riches story of Scott Scaria.
Mary was the perfect role model of a mother's love, which she expressed at least seven ways in scripture.
Through the message of The Divine Mercy, they reach out to the unloved, unwanted, and forgotten.
In light of this powerful vision of Blessed George for the laity, I invite you to think of the many ways we the Marians seek to educate you in the faith and inform you about the needs of the Church.
"I am often asked, 'Why do you get up so early every morning to make rosaries?'"
Leo N. Macht became the Johnny Appleseed of sorts for the Divine Mercy movement.
That's been Ted Hanley's policy since a 96-year-old nun spoke to him through a wooden cloister grill.
"There was the altar set up exactly as I had seen it in my consoling vision!"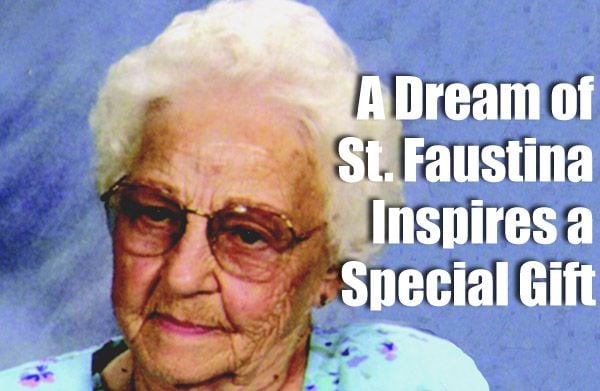 Do you remember how you heard about Divine Mercy? I want to share with you Kay's story, which is both a testimony to faith and an expression of gratitude.
Meet a stay-at-home-mom with a "crazy" idea that she could change lives. The idea has worked!
First Page | Previous Page