Home / News & Events / Marian Helpers
"I am often asked, 'Why do you get up so early every morning to make rosaries?'"
Leo N. Macht became the Johnny Appleseed of sorts for the Divine Mercy movement.
That's been Ted Hanley's policy since a 96-year-old nun spoke to him through a wooden cloister grill.
"There was the altar set up exactly as I had seen it in my consoling vision!"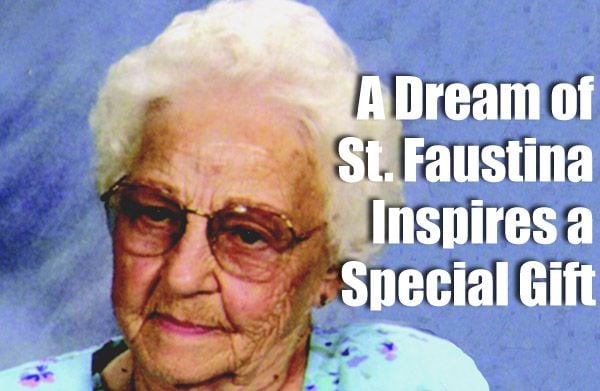 Do you remember how you heard about Divine Mercy? I want to share with you Kay's story, which is both a testimony to faith and an expression of gratitude.
Meet a stay-at-home-mom with a "crazy" idea that she could change lives. The idea has worked!
Our Holy Father says every faithful person should respond to the mission appeal and not see it simply as a task for "specialists." Please consider helping the Marians' worldwide ministries.
I said a prayer the night before and the day of surgery asking our Lord to remember my promise and that I needed Him to provide me with Holy Communion.
I guess the Lord decided enough was enough and that I needed a wake-up call.
She has brought the message of Divine Mercy into the lives of healthcare professionals around the world.
In Paul's words, "the experience of war shook my faith. I saw too much war."
How do Marian Helpers step up to the plate? Here's one way.
My marriage was in serious trouble, and I felt like a failure in so many areas in my life.
I wanted to know what I was missing. I wanted to know Our Lady.
Genevieve Pringle had no idea the adventure she was about to embark upon.
First Page | Previous Page | Next Page | Last Page