Home / News & Events / The Marians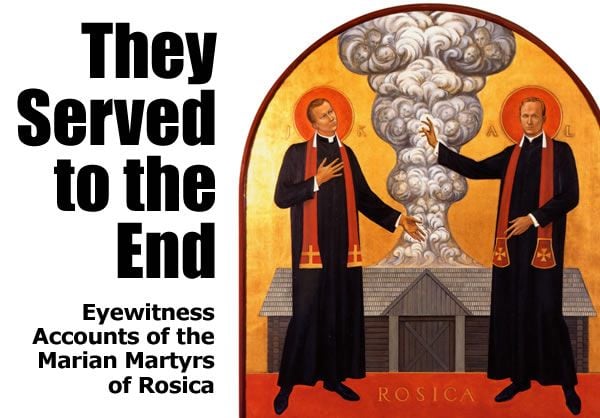 Most of the people huddled in the church didn't understand what the Nazis were saying. But they knew it would probably be their last dawn.
Through prayer and deeds, this special club still helps Our Lady spread grace and peace throughout the world.
And what sort of healing matters most? Father Joe Roesch, MIC, explains.
Remembered for his holiness and humor, Fr. Lawrence Patrick Dunn, MIC, was laid to rest on Wednesday, May 24, 2017.
Father Lawrence Patrick Dunn, MIC, died Thursday, May 18, 2017 at Providence Hospital in Washington, D.C. He was 74.
See what inspired Father Founder's devotion to Our Lady.
The Founder of the Marian Fathers was canonized only months ago, so this May 22 marks his first feast as a Saint.
One of our Marian priests in Fatima acted in an upcoming EWTN docudrama.
More than 1.4-million Marian Helpers have thus far pledged to pray the Rosary daily.
Want to be closer than ever to Heavenly Mother? Follow Fr. Dan's advice.
Father Donald Calloway, MIC, and Fr. Chris Alar, MIC, spoke at this year's Divine Mercy Weekend Conference. Father Chris said, "The world today is ill, and the penicillin is Divine Mercy and it is administered by Mother Mary, the nurse."
How does Church law affect forgiveness of the grave sin of abortion? Pope Francis has sent a message of mercy to the repentant and grieving.
Father Donald Calloway, MIC, has a great love for St. Joseph. He explains why you should, too.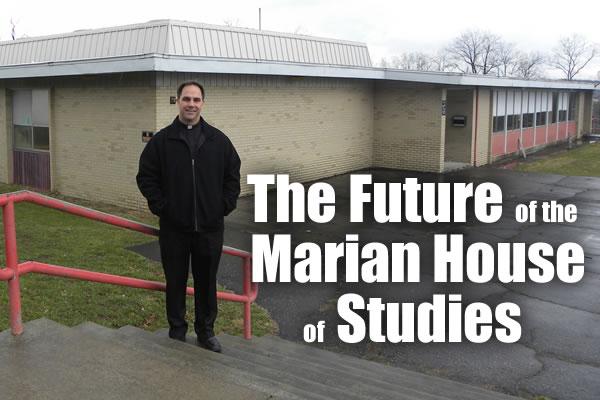 We have a growing seminarian population. Now, thanks to generous donors, we'll have enough room for them.
"Prayer is capable of opening the Heart of God to our needs," says Fr. Thaddaeus Lancton, MIC, in his March 9 homily from St. Monica Catholic Church in Converse, Texas.
First Page | Previous Page | Next Page | Last Page