Home / Videos & Events / France: A Pilgrimage with Mary
Why is the heart of St. Vincent de Paul kept near where Our Lady appeared to St. Catherine Laboure? Father Joe Roesch, MIC, explains!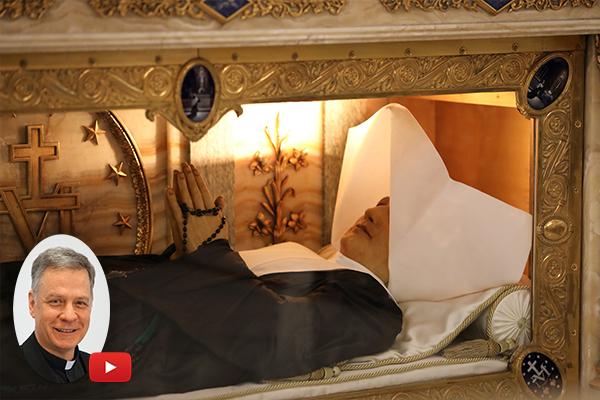 Father Joseph Roesch, MIC, shares the account of the apparition of Our Lady to St. Catherine LaBoure in 1830.
The Very Rev. Fr. Joseph Roesch, MIC, takes us on a Marian pilgrimage through France. We begin in Paris at the Shrine of the Miraculous Medal where St. Catherine LaBoure received the devotion of the Miraculous Medal in 1830.