Home / Videos & Events / Mary & The Marians
Three Latino pilgrims shared their stories of faith, healing, and mercy, at this year's Encuentro Latino celebration. See their full testimonies here, along with a homily from the day by Fr. Dante Agüero, MIC.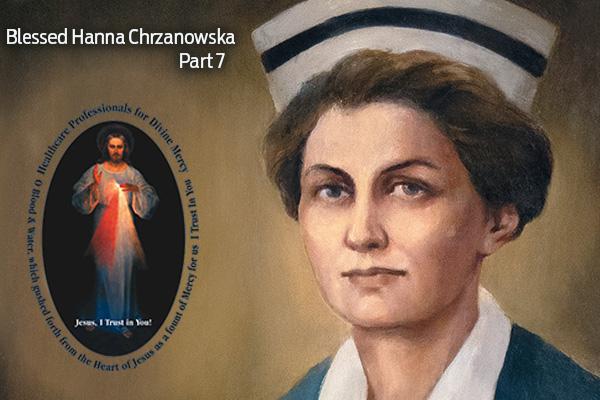 The Spirituality of Blessed Hanna Chrzanowska — She knew that her vocation was a call to holiness.
A Nurses' Examination of Conscience — Blessed Hanna Chrzanowska knew how important her work as a nurse was, and how it affected her soul.
Retreats for the Sick — Blessed Hanna Chrzanowska was not at peace with only caring for people's bodies — she wanted to care for their souls as well.
A Pioneer of Nursing — Blessed Hanna Chrzanowska revolutionized what it means to nurse with the hands of Jesus.
Blessed Hannah Chrzanowska and St. John Paul II — Blessed Hanna is the first person from St. John Paul II's close "circle of friends" to be beatified. Learn more about their friendship here.
Who was Bl. Hanna Chrzanowska — Learn more about this compassionate nurse and personal friend of St. John Paul II.
Colours of Fire by Gosia Brykczynska — We have a new blessed in the Church who was a nurse! Learn about Bl. Hanna Chrzanowska and a new book on her life by the postulator for her cause for canonization, Gosia Brykczynska.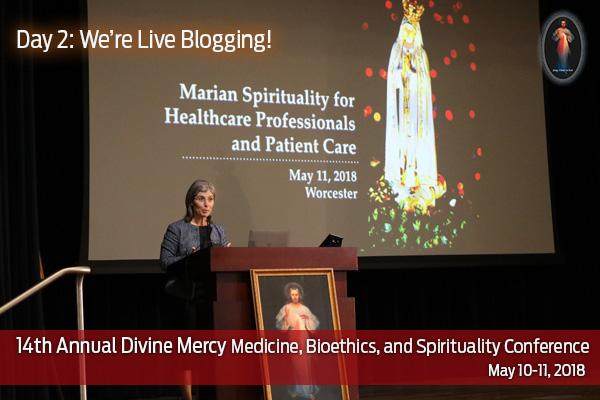 Divine Mercy Medicine, Bioethics, and Spirituality Conference — Day 2 — We are live blogging the Conference and posting videos from the day's presentations.
14th Annual Divine Mercy Medicine, Bioethics and Spirituality Conference — Day 1 — We're live-blogging from the conference!
Find out why Divine Mercy is Heaven's response to the culture of death.
The conference, "The Message of Fatima and Divine Mercy: Refuge for Sinners," welcomed more than 600 pilgrims.
Saint John Paul II reportedly said, "Chastity is the work of a lifetime." For many of us, it may take longer than that.
Do you pray for the Holy Souls in Purgatory? You have a special opportunity to help them in this Jubilee Year of Mercy!
We're reporting live from the second North American Congress on Mercy (NACOM II) in Houston, Texas. Check back for more coverage throughout the weekend!
Next Page | Last Page