Home / News & Events /
It's a common question posed to Catholics. Father Chris Alar, MIC, has the answer.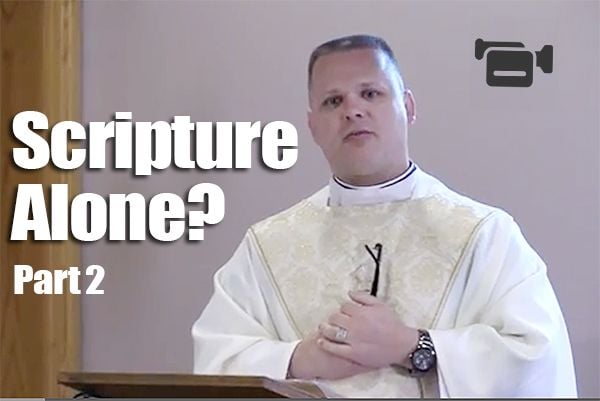 Catholics' foundation is a stool with three legs. What are they?
One year ago on Corpus Christi Sunday, Father Chris said, "God once in awhile gives a sign, and man did He give a sign!
When he was in kindergarten, he made an alphabet book in which he wrote that "P" stands for "Priest." At the bottom, he wrote: "I want to be a priest."
Marian seminarian Br. Michael, MIC, graduated with a bachelor's degree in philosophy on May 9, 2015. He shares some thoughts with us.
Father Chris Alar, MIC, asks a tricky question.
Deacon Jonathan Inskip, MIC, became Fr. Jonathan Inskip, MIC, on May 16 at Sacred Heart Cathedral in Kamloops, British Columbia (BC), Canada.
"We are all wounded like Jesus, but it's going to lead to the Resurrection," said the rector of the National Shrine of The Divine Mercy.
What's the one thing that's an even greater act than creation itself? Father Seraphim explains.
Careful: Little by little we can sell the Lord out and sell our souls in the process.
Next Page | Last Page